Scrambling in Purgatory
Leaders

Bjorn Poonen (Leader), Janey Farina (Co-Leader)

WIMP

Lulu Liu

Program

3-season hiking

Type

Hiking

Trip date

Saturday, November 27th, 2021

Difficulty rating

Easy

Prerequisites

Hiking boots or trail runners, and non-cotton warm clothes.
Purgatory Chasm is one of the most unusual geological features in Massachusetts, and it's only 50 minutes from Cambridge! We'll be doing a "Tour de Purgatory Chasm", hiking every trail and visiting every attraction in the park, about 4.5 miles in total, with some scrambling over rocks! We'll leave at the sane hour of 10am, do the hike, have a picnic, and be back in Cambridge in the afternoon.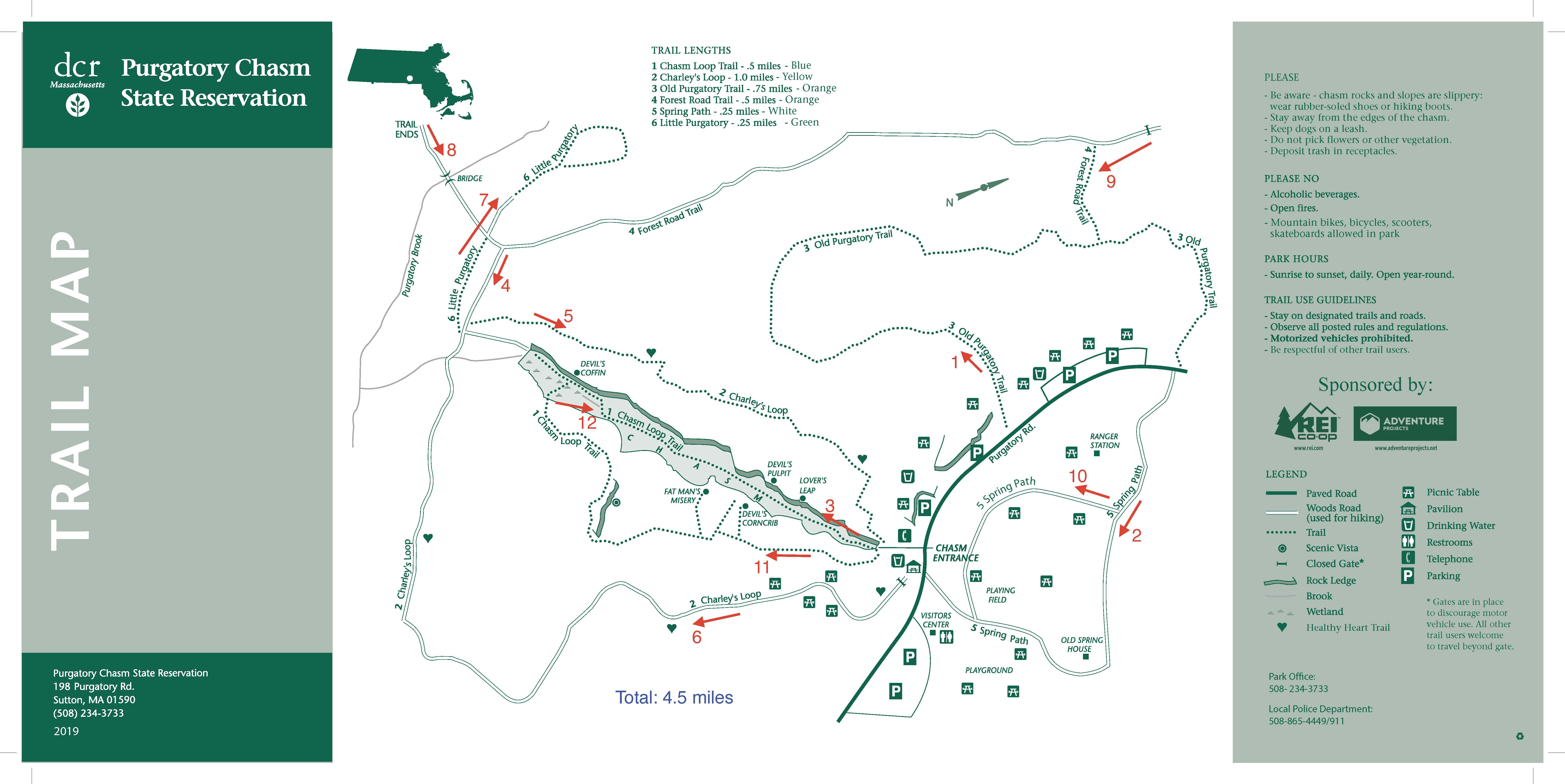 ---
Signup
Algorithm

first-come, first-serve

Maximum participants

12

Signups opened at

Nov. 23, 2021, 9:21 p.m.

Signups closed at

Nov. 26, 2021, 10 a.m.

Notes

Do you have a car you can drive? If not, are you willing to rent and drive (cost shared by all)?
Are you fully vaccinated against covid? (You may also share this privately by email.)
Signups for this trip are closed.